Allthings Community: For improved communication and strengthened tenant communities. The tenant portal provides your tenants with a variety of functions, from noticeboards to chat rooms.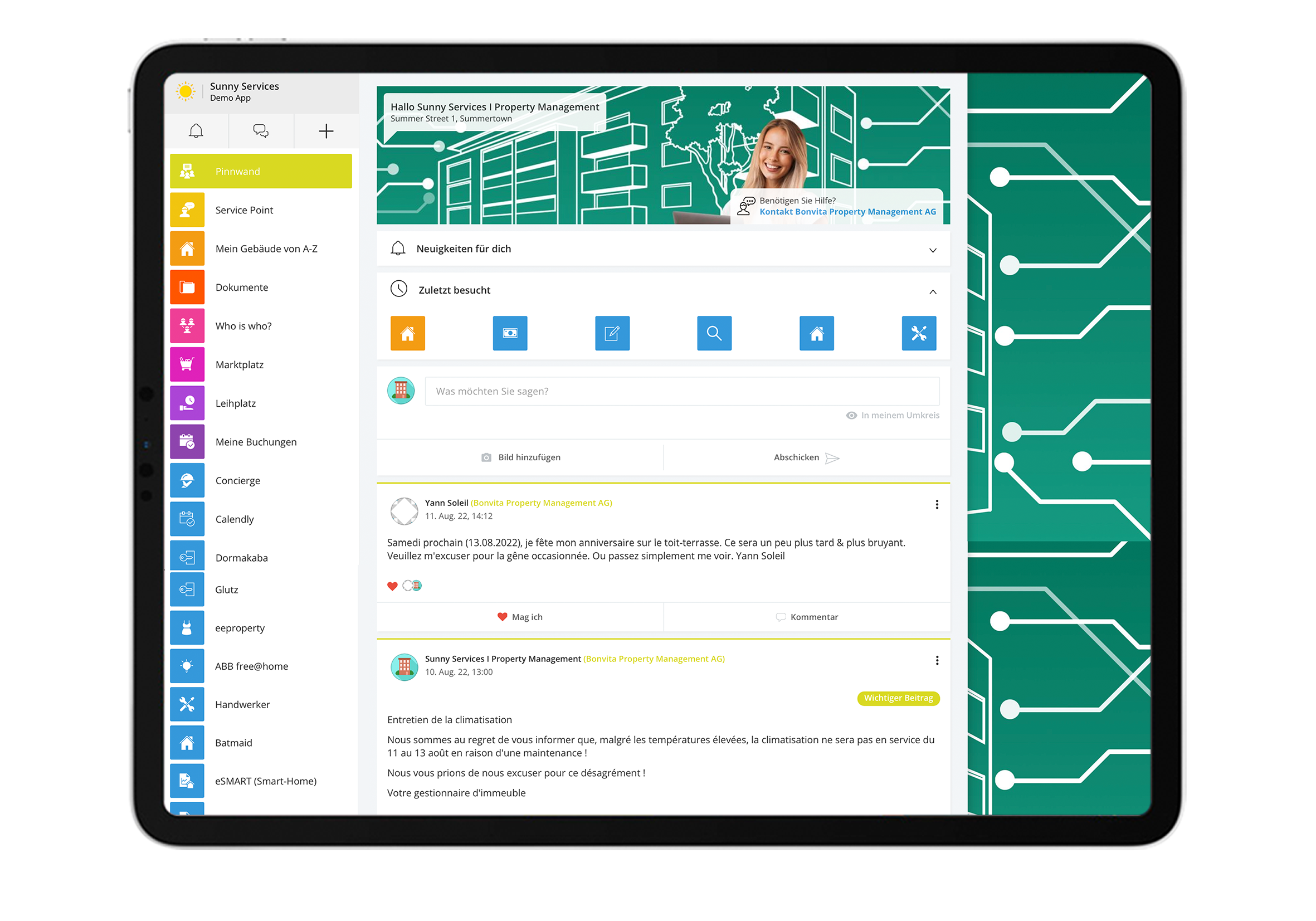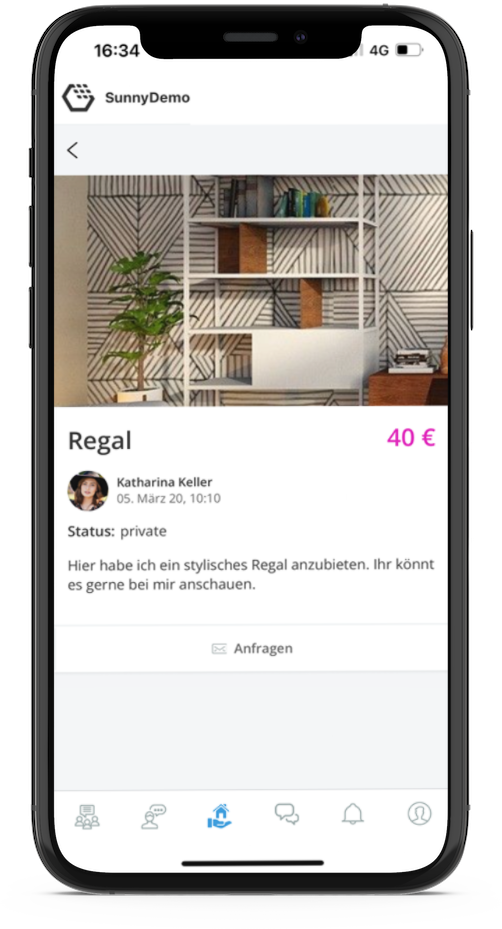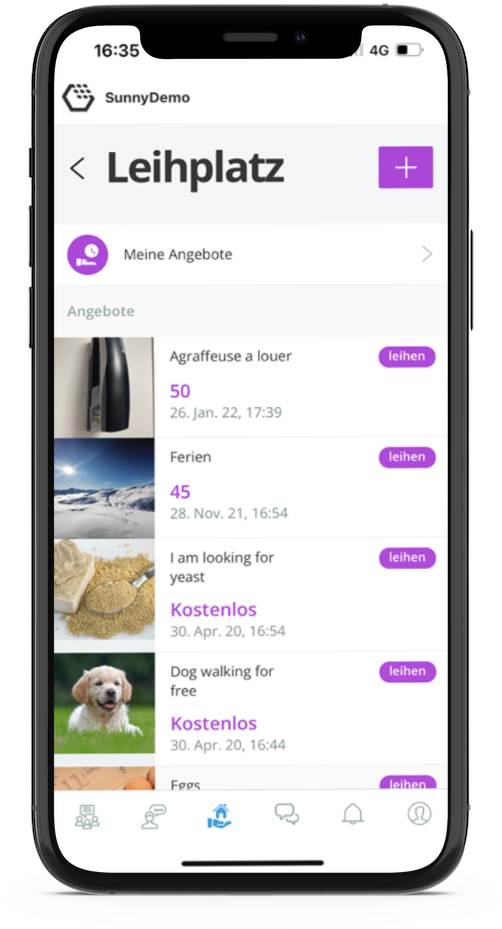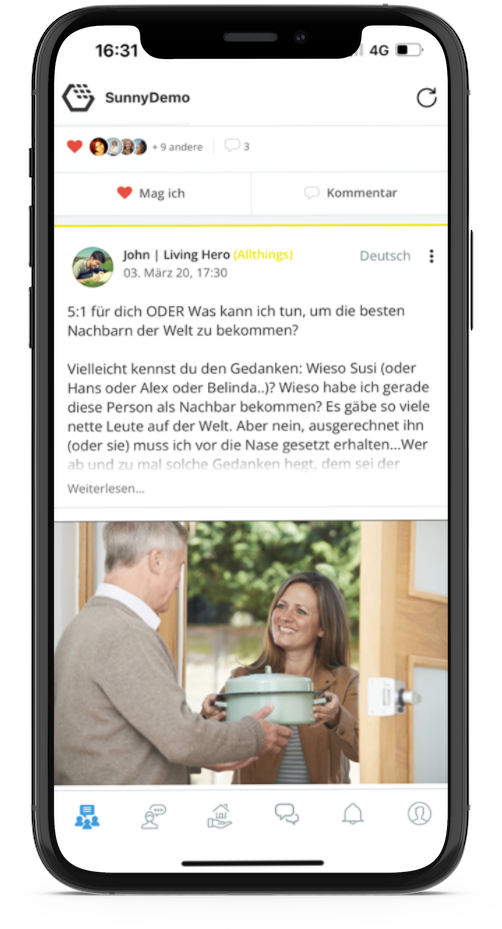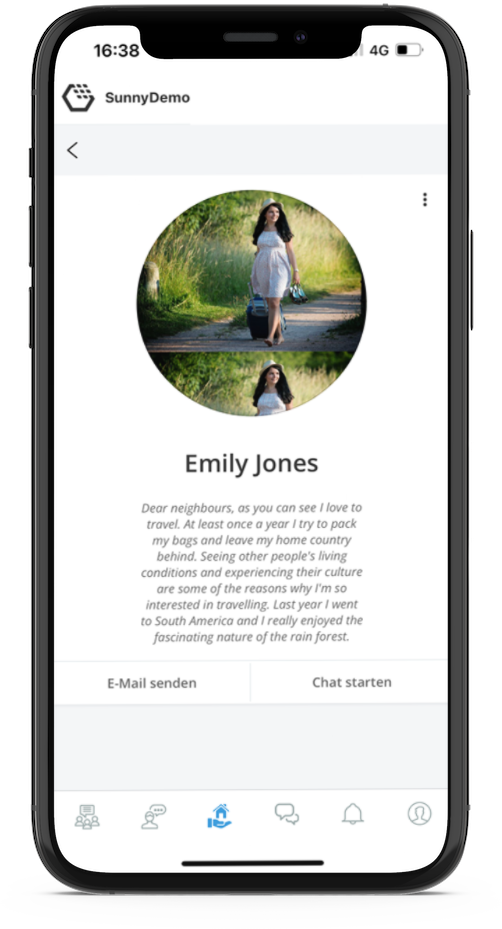 Feature description
The Allthings platform is a place where a real community among neighbors can develop and information is shared efficiently. For improved communication and strengthened tenant communities, the "community" solution in the tenant portal offers the following features:
Pinboard Tenants can communicate efficiently with the administration or, if required, with each other.
Lending place/marketplace Offer items for sale or rent in the neighborhood and thus strengthen the tenant community.
My Neigburs A directory of everyone living in the neighborhood, with profile picture and ways to contact them for a better tenant community
Tenant chat The possibility to exchange and share experiences among tenants directly or in groups on a specific topic.
Technical feature elements
Allthings data structure
This solution uses Allthings data structure, meaning the user, apartment, building and project data will be based on Allthings standard data structure.
Allthings role and permissions
Allthings Roles and Permissions feature enables the Solution to inherit roles and permissions directly from Allthings. This means roles and their permissions such as Facility Manager, Property Manager, Asset Manager etc. will be used directly from Allthings.
Integrated microapp
Integrated Microapp feature provides a customized microapp for the solution. This means a smoothless integration not only on the backend, but also on the frontend.
Messaging service integration
Messaging Integration feature enables the Solution to communicate through Allthings messaging functions.
SSO for tenants
Single Sign-on (SSO) means that Allthings users can use their Allthings accounts for logging in to the solution accounts. This method enables the authentication of tenants without creating different credentials for different solutions. However, the technology of SSO enables that original credentials are never shared with the solution provider.
Additional information
User flow rating
Level 3 of 3
Available countries
Available for all countries
Technical feature elements
Allthings data structure
Allthings role and permissions
Integrated microapp
Messaging service integration
SSO for tenants
Developed for
building
Operation tenants
Required solutions
Mieterapp und Mieterkommunikation
Solution provider